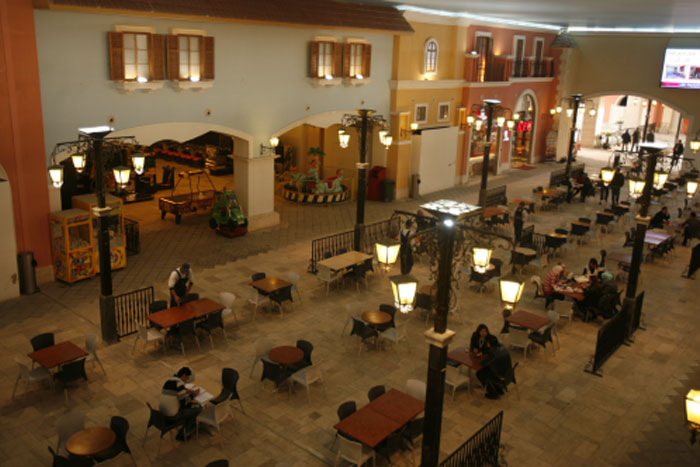 Project Overview
In continuation with its vision as one of the Middle East's leading real estate pioneers, Kurdi Group is presently constructing the first comprehensive, world-class luxury mall in Syria, which will offer a new shopping and entertainment experience to consumers .
Located in the heart of Syria's ancient city of Aleppo, Kurdi Group is forging the way towards Syria's economic modernization with Shahba Mall & Hotel.
Shahba Mall & Hotel is set to be the latest tourist and commercial attraction in the city. This landmark project aims to redefine shopping space and create grounds for exquisite family leisure and entertainment, for both local and international visitors. Shahba mall opens its gates in the 2ndquarter of 2009 offering a total of 40,000m leasing space. The mixed use development project also accommodates 220 rooms in its supreme four star hotel.
The project is strategically located 6km away from downtown Aleppo and is on the main highway that connects Syria to Turkey, allowing it to be easily and highly accessible.
With over 350 stores, abundant amenities spread over a total built-up area of 86,000m, Shahba Mall will offer international brands as well as a hypermarket totaling 7,000m, and an extensive dining area which includes fine dining and a food court. Shahba Mall will offer a modern family entertainment concept and world class theaters as well as 2,000 parking spaces across the entire development area, thus enriching and facilitating a modern shopping experience.
Total land area: 40,000 sq.m
Total built-up area: 120,000 sq.m
Total mall area: 86,000 sq.m
Total hotel area:11,350 sq.m
Parking space:2,000 cars