About us
Established in 1860 by Mr . Seydo Alkurdi with an earlier vision about the importance of the real estate sector .
In the 1930 , Kurdi Group gained its reputation through developing the Gold market in Amman . Seventy years later,we still have that same pioneering spirit which continues to attract investment into the Middle East .
With almost 3,000 employees , Kurdi Group still evolving to meet the insatiable demands of the market .
Kurdi Group is responsible for some of the region trendy setting developments such as Abdoun Mall the first luxury shopping experience in Jordan 2001 ; Located in one of the most prestigious areas in Amman , the 25.000 m centers was an instant success .
With the opening of Mecca Mall in 2003 , Jordan witnessed its first mega shopping mall ,further revolutionizing the concept of shopping in Jordan ; this center became the core of shopping in Jordan . Consequently , a major expansion took place to fill the needs of the market accommodating a total customer capacity of the 195.000 m . Mecca Mall provides abundant parking space on all sides of the mall , including a parking tower .
Green Land 2005 with 400.000 m and 500 units , the Green Land project in Marj Al Hamam introduces a new concept in living design . The community offers residents a plethora of amenities , all with the common goal of returning to nature . picnic areas and parks , shopping centers , restaurants , health club ,tennis courts , kindergarten and a clinic are all brought together harmoniously within one community .
Shahba Mall 2007 In the heart of Syria ancient city of Aleppo , the Kurdi Group is constructing the nation first world class luxury mall . With over 350 stores and abundant amenities , the mall will revolutionize the consumer shopping experience in Syria . It conveys Syrian culture throughout the architectural design and is strategically located on the central highway connecting Syria with Turkey .
The trust that Kurdi Group enjoys as a real-estate development company is due to a long-standing reputation of commitment and professionalism with partners in the region .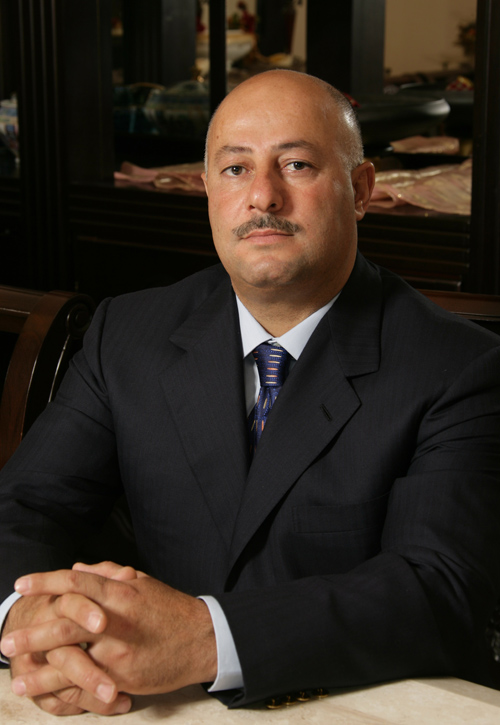 Kurdi Group has adopted a philosophy of pioneering excellence in our society . As the millennium moves forward , the Kurdi Group maintains its position as a fully integrated , diversified and innovative leader in real-estate development .
Kurdi Group seeks to open new markets in the Middle East , Providing opportunities for innovative real-estate solutions with an emphasis on shopping malls , residential properties , hotels and resorts .
Similarly , Kurdi Group has a lush and luxurious vision for Jordan residential life . With this in mind , Kurdi Group aims to export this vision regionally and internationally .